Multifunctional Roller Onion Cutter
A practical and functional kitchen tool for housewives or cooking lovers.
chopping greens and fruits, tenderizing meat, fish, and more, in just seconds.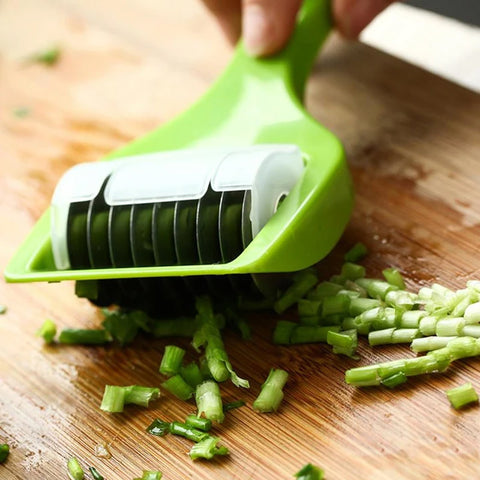 FEATURES
🧄
Safety: The ergonomic grip keeps hands away from blades while cutting. with non-slip premium Material cover. And opens up very easily, The blades are detachable for easy cleaning.
Suitable For: Perfect for leafy herbs like cilantro and parsley, chopping vegetables for salad toppings or fresh salsa, and cutting fresh noodles.
Easy To Use: Use the front edge to gather herbs into a pile while mincing. and roll the mincer. There you go!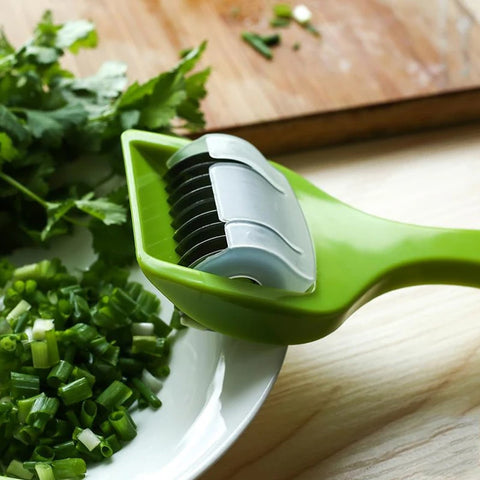 SPECIFICATIONS🧅
Materials: ABS, Stainless Steel
Product Weight: 75g
Product Size: 20cm x 7cm
PACKAGE INCLUDE
1 x Multifunctional Roller Onion Cutter