Heart Shaped Sunglasses
                    WEAR IT, THE WHOLE WORLD BECOMES A HEART SHAPE 
              SUPER LOVE HEART SHAPE SPECIAL EFFECTS, YOU WILL LOVE IT
Description
Super cute and super fun, these are sure to win over hearts on all your sunny days!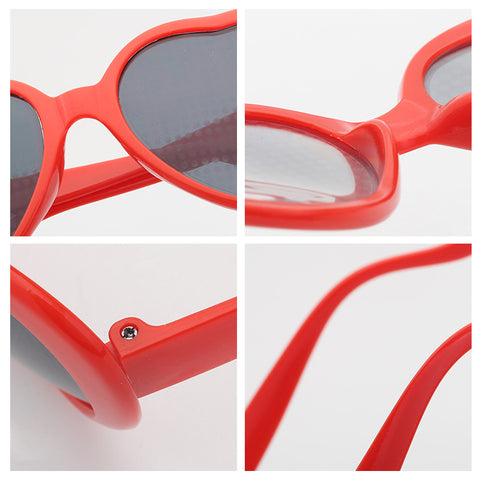 Available in a variety of fun colors to match all your outfits.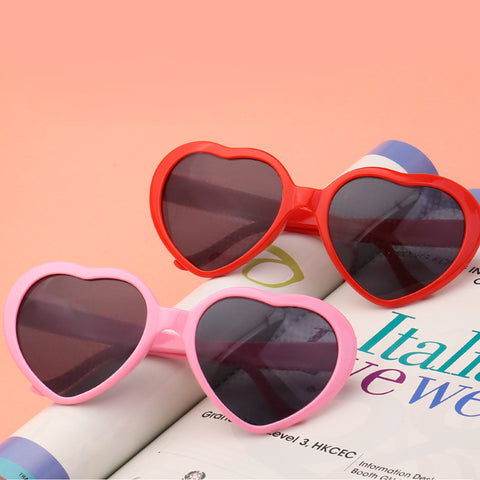 UV Protected Lenses-Protect your eyes from harmful UV rays.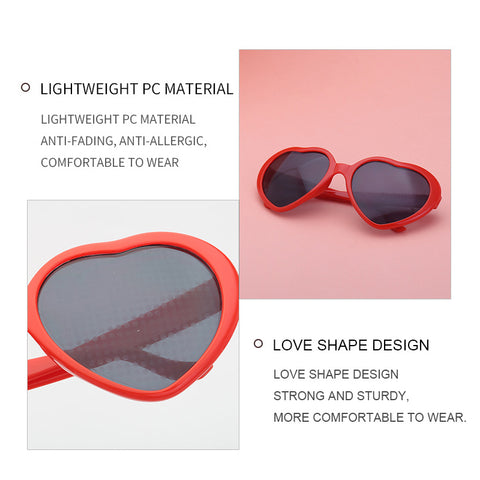 Why do you need it?
UV damage can add up through your lifetime so it is important to make sure everyone including children, teens, and adults are adequately protected.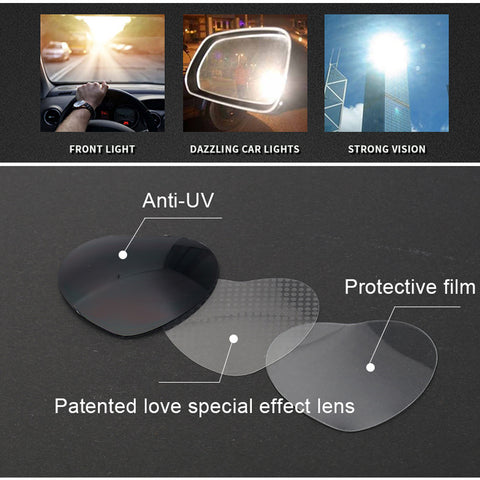 Package includes:
1×Large Oversized Womens Heart Shaped Sunglasses