Cookie Gun™ Biscuit Mold
MAKE BEAUTIFUL SHAPED COOKIES AND PASTRIES EASILY!
Have you ever wanted to host a party and create beautiful cakes and perfectly shaped cookies? Did you always want a cookie press to make fun cookies? 
Try this amazing Cookie Gun™ Biscuit Mold, you'll get a large variety of disc shapes (13 pcs) and 6 icing tips as well. The press is well made and very durable. It is easy to squeeze and is comfortable to grip. This is very easy to use even for kids. Simply fill with room-temperature dough, insert the disc shape into the nut and screw tight, then press the grab handle.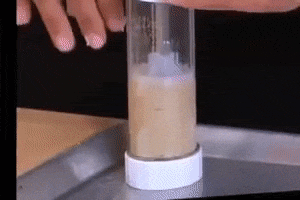 Features:
Made of high-quality food grade PS + PP, durable and non-toxic.
Comes with 13 tips of different patterns, help to create various cookies.
Cookie press gun set with ABS plastic easy-grip trigger handle.
Perfect for making cookie or baking by yourself, easy to use and clean.
Clever design for convenient baking cookies.
Fast to mold, avoiding waste of material.
SAVE UP-TO 20% WHEN YOU BUY 2 OR MORE COOKIE GUNS!
Specifications:
Material: PP+ABS+PE+PS
Size of Cookie Decoration Gun: 21.8 x 14.5 x 5.5cm / 8.58 x 5.71 x 2.17in (LxWxH)
Size of Flower Decoration Disc Shape: 4.9 x 0.2cm / 1.93 x 0.08in (DxTH)
Size of Flower Nozzle: 4.8 x 5.1cm / 1.89 x 2.01in (DxH)
Item Weight: 190g / 6.70oz
Package List:
1 x Sugar Paste Extruder
13 x Flower Decoration Disc Shape
6 x Flower Nozzle
🌏 Enjoy Free Worldwide Shipping! 🌏
Due to high demand, please allow 2-3 weeks for delivery to the United States, Canada, United Kingdom, Australia, New Zealand and EU.
Please allow 2-6 weeks for delivery to the rest of the world.