Auto Lens Repair Kit
Don't want to waste time on repairing your car lenses? Then you have to try our product, with which you can repair your car on your own!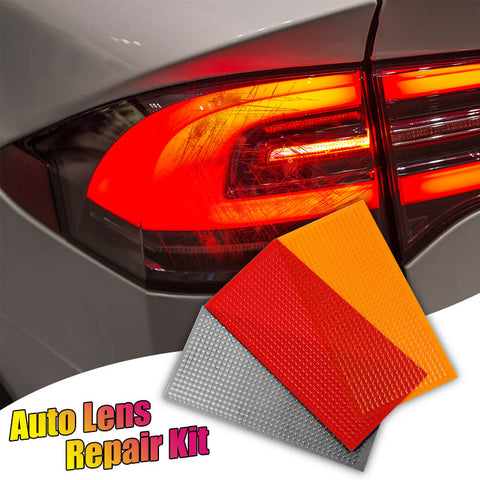 Feature:
- Fix your car lenses quickly: Repairs cracks on your car within minutes. Then you don't have to waste time on waiting.
- Easy to use: Easy to install. Just cut the film to the desired size with a scissors, remove the backing, and paste it on the lens.
- Grid pattern design: This design closely matches the color and reflective qualities of the lens. 
- High-quality materials: Made with premium film that helps block rain, snow, dust, and dirt, protecting electronic components.
- Multi-Pack comes with all 3 colors: Available in red, clear, and amber colors to match texture and color of existing lenses.
Specification:
- Material: PVC
- Size: 196*95mm/ 7.7*3.7in
- Color: red, clear, and amber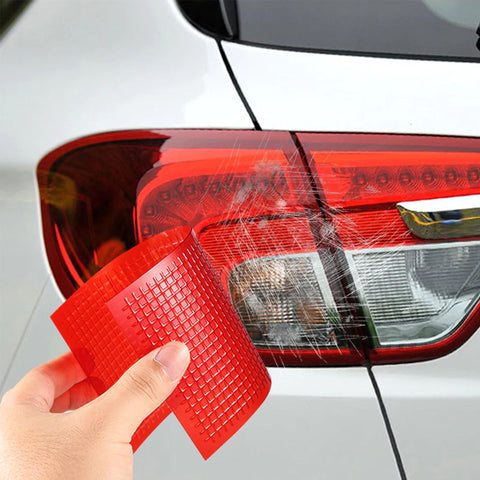 How to install:
1. Remove all loose and broken pieces around damaged area. Clean lens around area thoroughly with dry cloth or paper towel.
2. Hold panel over damaged area to determine size of lens repair panel. Position the pane allowing 1/2 inch over lap on all sides of damage. if size selected needs to be smaller, trim along the inner grid lines.
3. Peel backing from panel and center over area to be repaired. Press the panel to the lens and run your fingers around the edges to insure a good bond.
Package included:
1* Auto Lens Repair Kit (with all 3 colors)